Remembering Olivia Newton-John, A Legacy of Kindness
A legacy of love and kindness. Olivia Newton-John, a 1970's pop icon and advocate for health and wellness, has passed away at 73 years old.
She was known for her angelic vocals, charming persona, and wholesome beauty. But it's her dedication to helping others that stands out in the world of entertainment and beyond.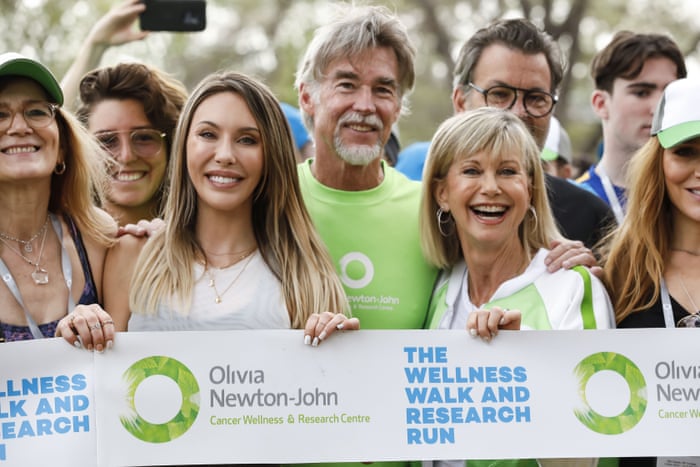 After being diagnosed with breast cancer in 1992, the same weekend she lost her father to cancer, Newton-John created the Olivia Newton-John Cancer Wellness & Research Centre (ONJ Centre) as a "positive healing center to support people on their cancer journey." In her memoir, "Don't Stop Believin'," she shared some of her own battles with the disease. Over the years, the late Grammy Award-winning singer invested in her Olivia Newton-John Cancer & Wellness Centre at Melbourne's Austin Hospital. She established the facility in 2012.

"Olivia has been a symbol of triumphs and hope for over 30 years sharing her journey with breast cancer," John Easterling, her husband, wrote Monday. "Her healing inspiration and pioneering experience with plant medicine continues with the Olivia Newton-John Foundation Fund, dedicated to researching plant medicine and cancer."
John Travolta, Newton-John's co-star in the hit film 'Grease,' wrote on social media: "My dearest Olivia, you made all of our lives so much better. Your impact was incredible. I love you so much. We will see you down the road and we will all be together again. Yours from the moment I saw you and forever! Your Danny, your John!"

In 2005, the actor created the Gaia Retreat & Spa — a health retreat in Australia. She also launched the Olivia Newton-John Foundation in recent years. "The idea is to fund research into kinder ways to treat cancer, to prevent cancer, and to live well with cancer," she said in a 2020 interview with Forbes. "So, all those things, I believe, we will eventually see a world beyond it where it's just treated as any other illness that you can kind of control and live well with and, of course, hopefully cure it. Living well is something that I do, and I'm hoping that I can help others do that."
She was first diagnosed with breast cancer in 1992, then again in 2013, before her third and final diagnosis in 2017. Olivia Newton-John lived nearly a third of her life fighting cancer, but she never let go of the promise to help others during her journey.