A Tribute to The Hero Teachers of Uvalde
While everyone else is talking about the shooter at Uvalde, Texas, we're doing something different at Goodable. We want to talk about two heroes: Irma Garcia and Eva Mireles. They were the two teachers that died protecting their students in the mass shooting that claimed the lives of 19 children at Robb Elementary School.
Irma Garcia
Irma Garcia had been teaching for 23 years, all of them at Robb Elementary. She was married to her husband for 24 years, and together they had four children – the youngest of which was in seventh grade. She loved cruises and barbecues with her family, and was described by the school community as a teacher who loved her students.
In 2019, Irma was a finalist for the Trinity University prize in education, which honors excellence in education. In her nomination, Irma was praised for helping struggling students "excel academically with a renewed vision of education."
When the gunman opened fire in her school, she physically shielded her students from the bullets. Irma gave her life to protect others, and died a hero.
In a post on Twitter, her nephew said she was "loved by many and will truly be missed."
Eva Mireles
Eva Mireles was a teacher who taught language and special education. She was a teacher of 17 years, and was described by parents as a "beautiful person & dedicated teacher" who went "above and beyond for her students." In an interview with The Today Show, Eva's cousin described her as "absolutely vivacious" and said "it breaks my heart. Her cooking was amazing, her laughter was contagious, and she is going to be missed."
Eva loved the outdoors — she wrote about her love of hiking, running, and riding her bike. She was a wife and a mother, and died trying to protect her students.
Eva's daughter, Adalynn, posted a tribute to her mother, describing her as the "half that makes her whole". Adalynn mentioned that her favorite memories of her mother from karaoke and cooking, and her mother's beautiful laugh.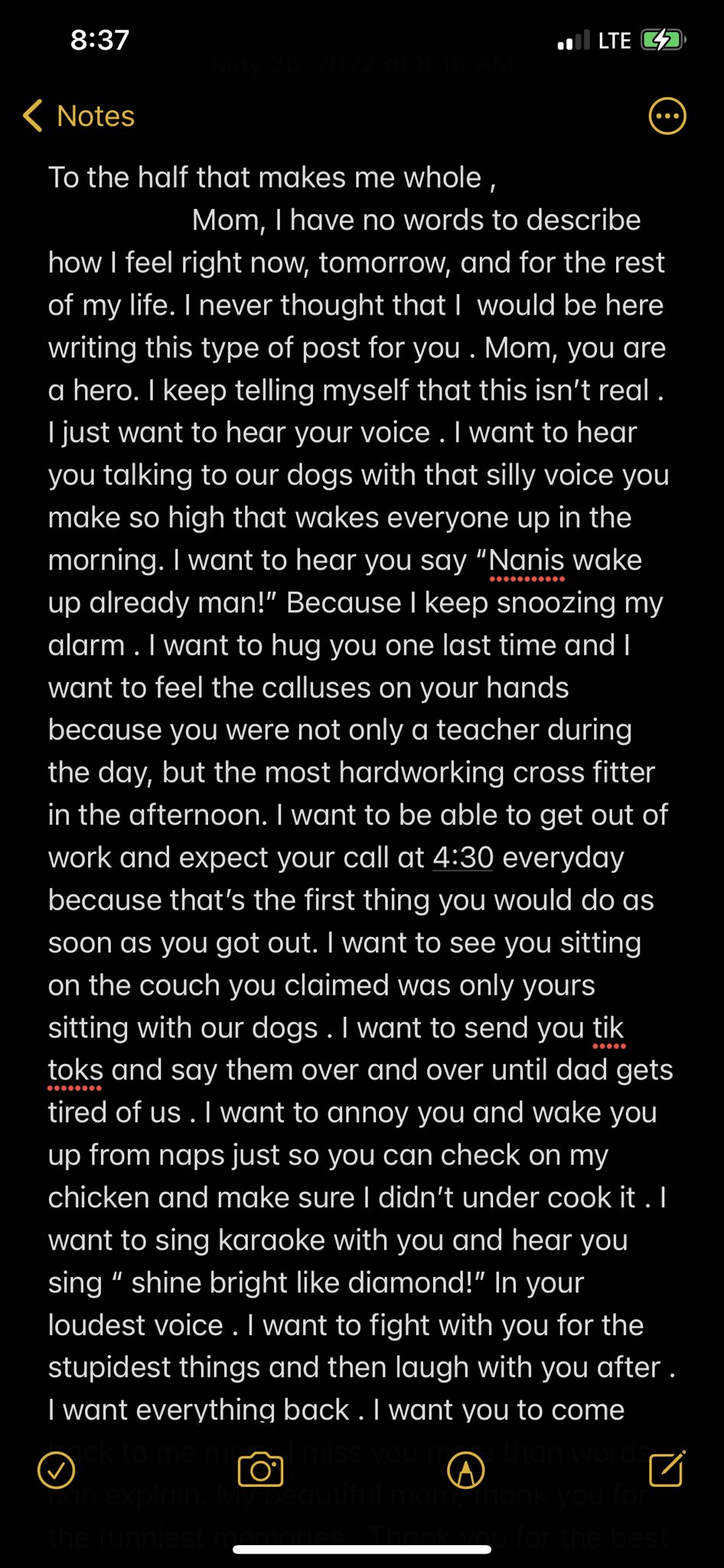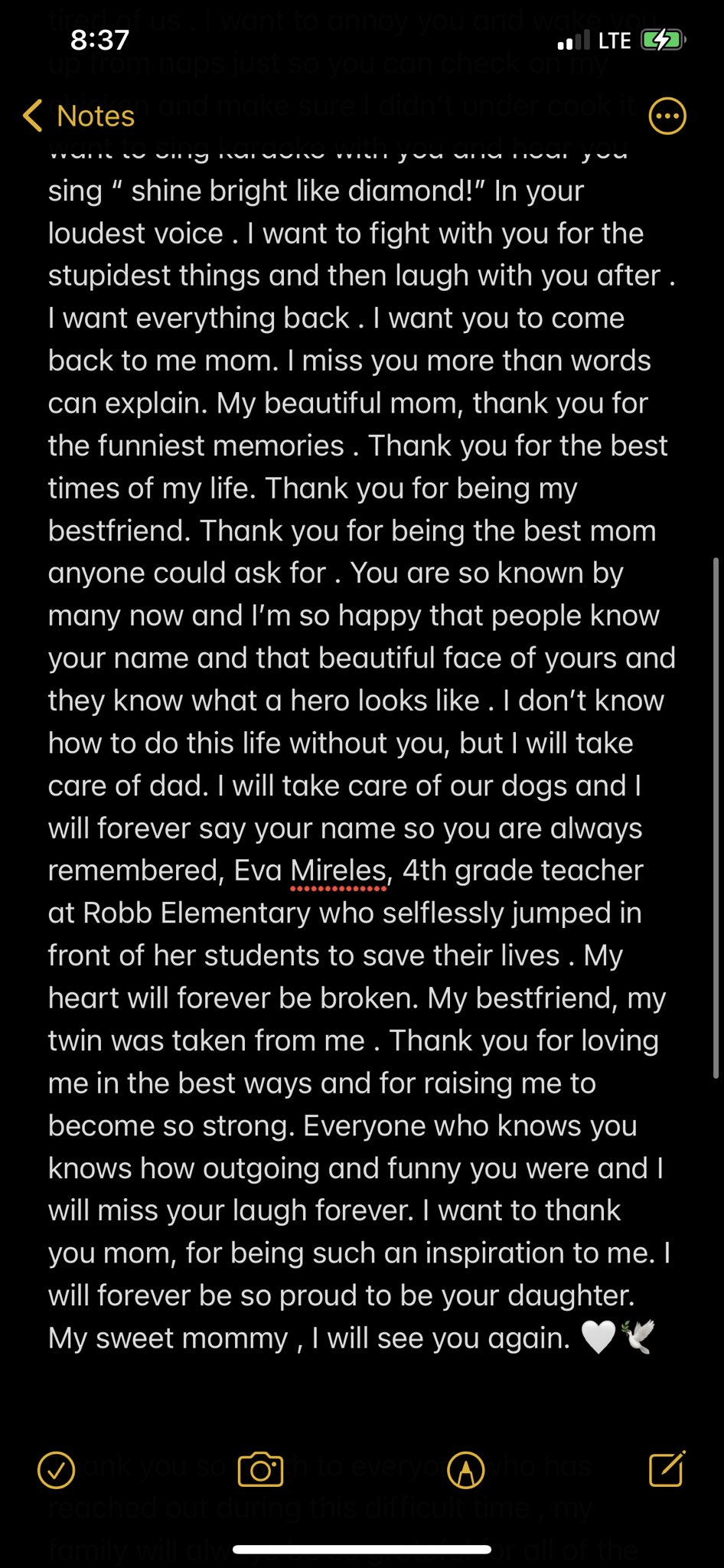 In a world full of names, remember these ones. Two teachers who didn't hesitate to protect their students in the face of danger, and lost their lives protecting others. Irma Garcia and Eva Mireles were heroes.
A fundraiser has been set up for the families of the victims and can be found here.